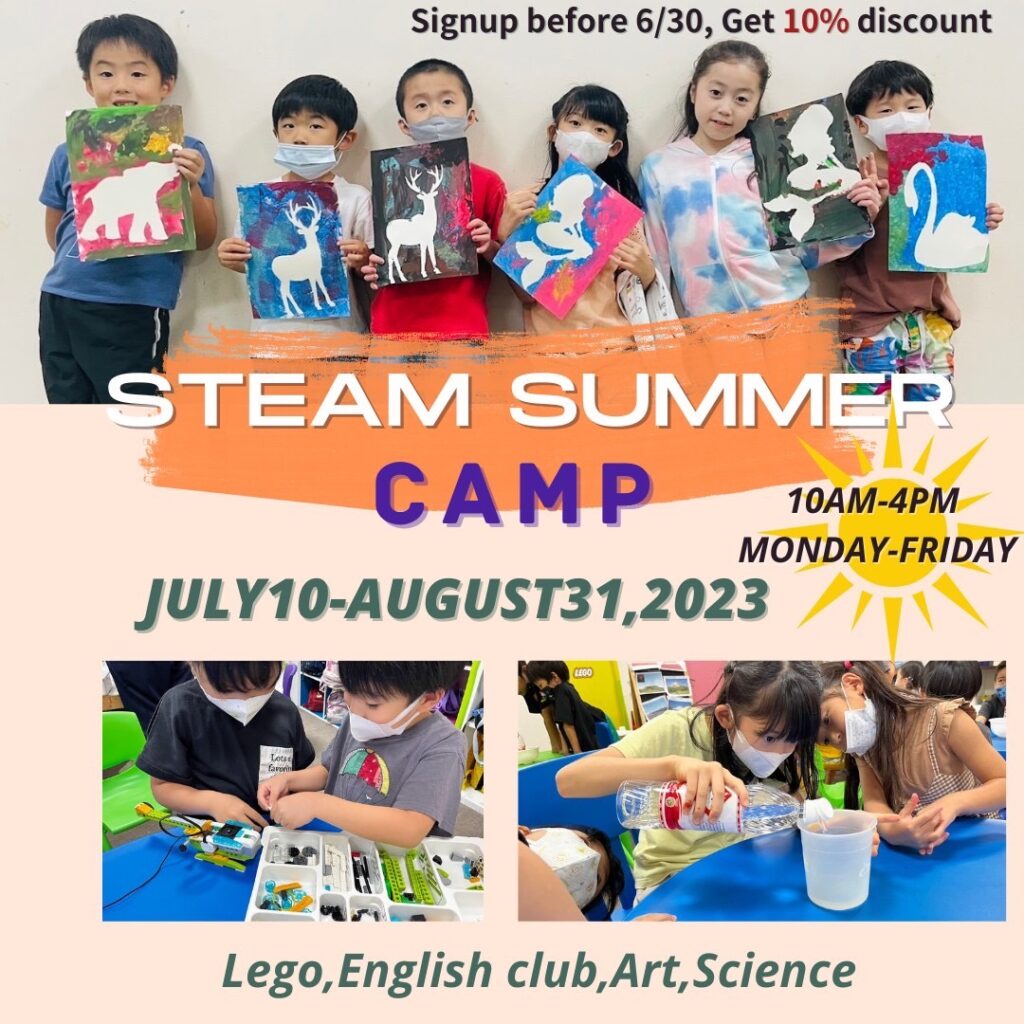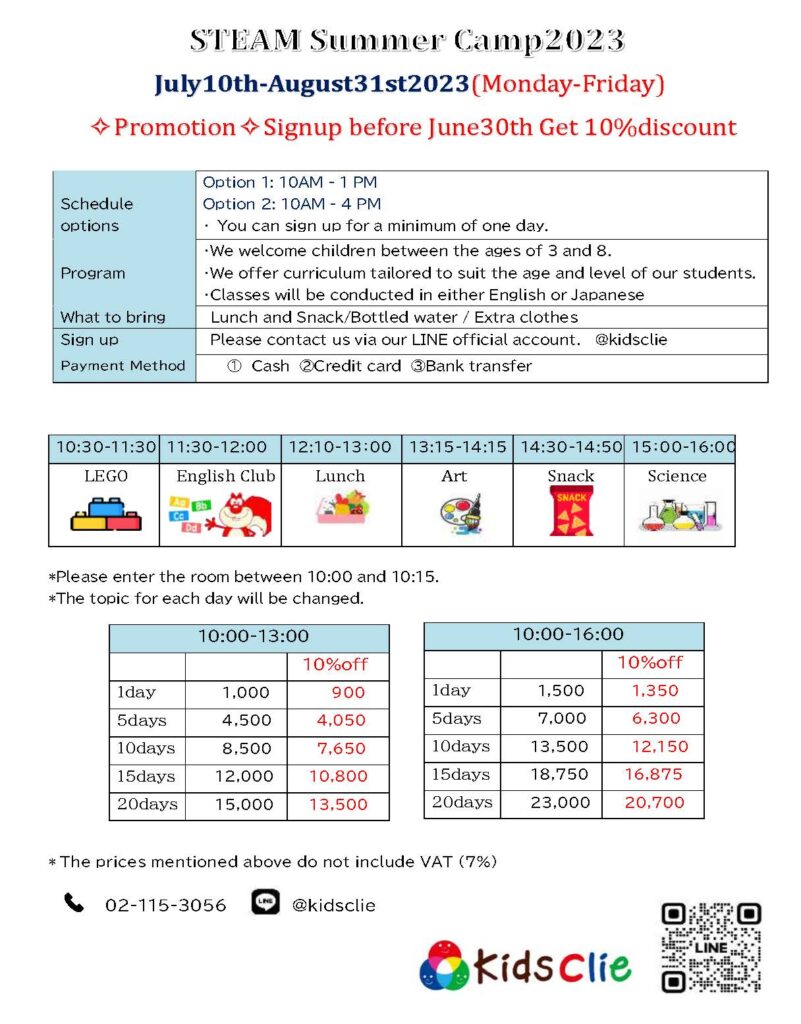 Don't wait any longer! Summer Camp is right on its way.
Sign up for a minimum of one day!
We are open for having a blast from July 10th to August 31st, 2023 with our fun STEAM activities: Science, Art, Lego and English Club. Children ages between 3 to 8 years old are welcome. We also offer curriculum tailored to suit the age and level of your child.
Summerbreak is a wonderful time to explore your interests.
At KidsClie, we prioritize and respect each student's unique interests and curiosity. And when you team up with friends, learning becomes even more fun! Our Summer Camp encourages students to make exciting new discoveries together.
** Early bird offer: Register before June 30th, get 10% discount.
No more waiting, register now!
Sign up/more info:
Line: @kidsclie
Tel: 02-115 3056