With the exception of our Activity Events, none of our programs require the presence of a guardian.
During Activity Events, guardians can be present to watch.
Doors open 15 minutes prior to the start of the program. Participants can stay for an additional 15 minutes after the end of the program.
Staying in the classroom beyond that 15 minute period will be considered part of our child care service and will be changed as such.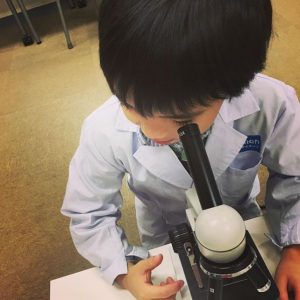 Science Laboratory
Teaching will be done in English, Thai, and Japanese.
This is a lab for science experiments, where we use real scientific instruments.
Children will learn through first-hand experience with actual experiment, make discoveries and experience wonder through activities, and gain knowledge that ties into the sciences (biology, geology, physics, chemistry) that they will study in school.
The educational benefits of Experienced-based learning can also be reflected in the child's future exam results. Guardians whose children have completed their middle school entrance exams have told us that the Science Laboratory experience proved helpful at exam time.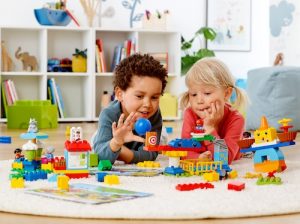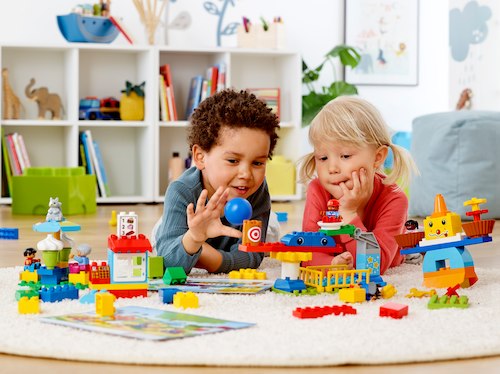 LEGO® Education School
*Teaching will be done in English, Thai, and Japanese.
The LEGO® Education is designed to develop children 'logical thinking skills and creativity with playing. This experience-based learning will enable children to:
Inquisitive Mind
Creative Thinking
Concentration
Communication skills
These skills are needed in society in the future.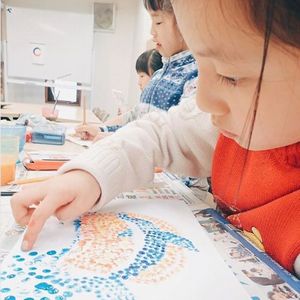 Art
*Teaching will be done in English, Thai, and Japanese.
In this Experienced-based learning course, children will learn about artists from around the world, view the artists' works, and study their techniques. Then, the children will create works of their own. In doing so, they will develop their creativity, as well as an appreciation of the arts.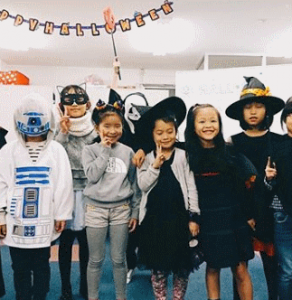 English Conversation Through Dance
*Teaching will be done in English only
30 minutes per lesson
Children who are staying with us in in the classroom can participate at no extra cost.
As they sing, they will learn the basics of everyday conversation.
In this class, by improving their English listening comprehension, getting used to the unique rhythm and feel of English, and stimulating the hippocampus (a part of the brain that plays a major role in memory and learning) through song and dance, children will get in the habit of using English, and have fun along the way.