What is Soro Touch
Mathematics is universally applicable, and having strong mental calculation skills can enrich a child's life no matter where they are in the world.
"Sorotouch" is a new mental arithmetic method that allows you to efficiently acquire the skills of abacus-style mental calculation using an iPad. You can reach a proficiency level equivalent to Grade 3 mental arithmetic in approximately two year.
The suitable age range is from 5 to 8 years old, with active imaginations.
Based on the achievements of over 20,000 learners since the release of Sorotouch in 2016, we recommend starting your learning journey between the ages of 5 to 8. The data shows that starting at this age range and maintaining a consistent daily learning routine leads to faster progress and a higher percentage of students achieving advanced mental calculation skills. As students progress to higher grades, their schedules become busier with school and extracurricular activities, making it challenging to allocate sufficient time for learning. Additionally, the transition to written calculation methods may be hindered by a lack of imagination. For these reasons, we strongly advise commencing your Sorotouch learning experience between the ages of 5 and 8.

The learning effectiveness of Sorotouch
●Utilize the acquired mental calculation skills in various scenarios
The image mental calculation that Sorotouch aims for is not just about expanding the range of digits, but also instantly grasping approximate values and connecting them to conversations, daily life, arithmetic, and mathematics.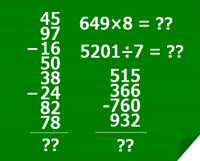 Sorotouch provides a balanced approach to learning the four fundamental arithmetic operations: addition, subtraction, multiplication, and division, by encouraging students to 'visualize and solve' as well as 'listen and solve.' The app's 'Shopping Game' allows learners to apply mental calculation skills in real shopping scenarios, surprising cashiers and making mental math more enjoyable. Through activities like 'Mental Calculation Relay' in classrooms, students develop the ability to perform calculations confidently in public. As of July 2023, Sorotouch is available in seven languages, enabling children worldwide to compete in mental calculation prowess at Sorotouch Fest.

●Mental calculation skills that serve as a lifelong foundation for mathematics.
In Sorotouch, you'll learn image-based (abacus-style) mental calculation, where numbers are processed in the form of beads. Using the app, you can efficiently acquire this skill through the patented 'Mental
Calculation Mode' and the world-standard 'Two-Handed Method'.


●Children from all over the world connect through the daily app
Mental calculation is a universal skill! Children from all over the world come together to compete and acknowledge each other. In the daily updated rankings, you can see the daily efforts of children from various countries. Held every month! In the Mental Calculation Training Event, children compete through games, divided into 48 levels, to practice the necessary skills at each stage. The annual global mental calculation competition, 'Sorotouch Fest,' brings children from around the world together to compete in mental calculation skills online. Along with daily home practice, connecting with friends worldwide adds enjoyment to mental calculation and hones your performance abilities.

Schedule and Fee
●Age Range: 5 to 8 years old
●Schedule: MON-FRI 16:00-17:00 SAT 10:30-11:30 13:30-14:30
●Fee: Enrollment Fee 2,700bath+VAT7%
    Monthly Tuition 2,700bath+VAT7%


Related articles:The Family YouTube Channel "Dek Jew Family" visited the Sorotouch classroom!

Contact Us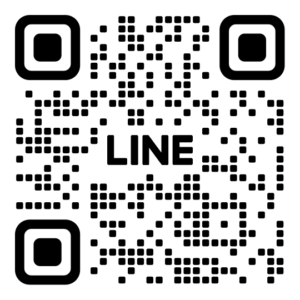 Add us now to be part of our family!