LEGO® Preschool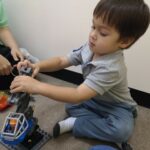 Playing with Lego creates the perfect situation to stimulate our pre-school Kids development. Building with blocks helps kids develop graded fine motor skills and building up strong little muscles in their hands that will help them do other skills, such as learn to Write.
Our group works can help develop social skills such as Sharing and turn-taking and Collaborative problem-solving.
LEGO® Mathematics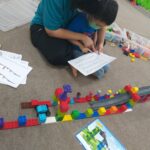 This class is an exciting and imaginative way for kids to work intuitively with early math in a well-loved theme and role play exciting transportation scenarios.
Children will practice counting number and comparing quantities and sequence numbers by using the train cars.
Lego kinder /Elementary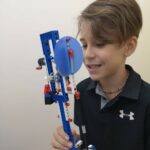 Kids learn fundamental STEM understanding of simple and powered machines, structures, and mechanisms.
When building a project without instructions, it requires the kids to consider structure and forces in Order to create a stable solution.
LEGO® Programming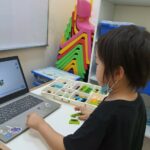 LEGO Education We Do 2.0 is developed to engage and motivate students' interest in learning science- and engineering-related subjects.
This is done Through the use of motorized LEGO® models and simple programming.
We support a hands-on, "minds on" learning solution that gives kids the confidence to ask questions and the tools to find the answers and to solve real-life problems.