*Teaching will be done in English, Thai, and Japanese.
The LEGO® Education is designed to develop children 'logical thinking skills and creativity with playing.
This experience-based learning will enable children to:
Inquisitive Mind
Creative Thinking
Concentration
Communication skills
These skills are needed in society in the future.
Beginner
For children age 3 and over (children as young as 2 years of age can participate, provided that they can sit in a chair and work on their own for 20 minutes)
60 minutes per lesson
Subjects
With our pgoram#1-9 "STEAM Park#, #10-17 "Math Train" and #18-24 #Teach Machines.
Children learn STME (Science, Technology, Engineering, Arts, Math) and math skills.
Our program will enable children to:
Logical-Thinking about Cause and effect
Problem solving
Role-play
Math skills
#1 Introduction (STEAM Park)
#2 Ramps
#3 Moving on Water
#4 Probability
#5 Performing Arts
#6 Gears
#7 Chain Reactions
#8 STEAM Park
#9 My STEAM Park
#10 Train Time
#11 Matching Numbers
#12 Load the Train
#13 Check the Train
#14 Sequencing Stops
#15 Patterning Train Cars
#16 Longest Track
#17 Best Friends Numbers
#18 Wheeling away
#19 Heavy Load
#20 Safety First
#21 Special Machine Parts
#22 Machines with a Purpose
#23 Park Project
#24 Helping Machines
#25 Water Vehicles
#26 Dumper Truck
#27 Garbage Truck
#28 An Ice-cream Van
#29 Going to Work by Bus
#30 A Mini Excavator for the Goldfish Pond
#31 PostmanPaula'sDeliveries
#32 Refueling vehicles
#33 Various Cars all through The town
#34 service vehicle
#35 Making my dream car 1
#36 Making my dream car 2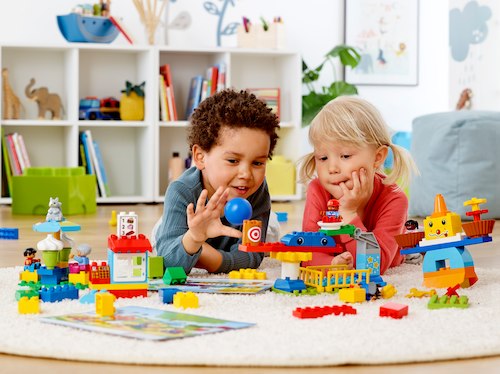 Elementary
Children age 5 over
75 minutes per lesson
Subjects
LEGO® Education Machines & Mechanisms enables children to discover how the real world works. Children can get an in-depth understanding of mechanical and structural principles built into everyday machines with Machines & Mechanisms.
#1 Freewheeling
#2 The Hammer
#3 Trundle Wheel
#4 Letter Balance
#5 Click-Clock
#6 Windmill
#7 Land Yacht
#8 Flywheeler
#9 Power Car
#10 Dragster
#11 The Walker
#12 Dogbot
#13 Fishing Rod
#14 Uphill Struggle
#15 The Magic Lock
#16 Stamping Letter
#17 Beaten
#18 The Lifter
#19 The Bat
#20 Experimental lever
#21 Tower crane
#22 Gear Racer
#23 Car powered by rubber force
#24 Hybrid car
#25 Hand Generator
#26 Solar Station
#27 Wind Turbine
#28 Hydro Turbine
#29 Solar Vehicle
#30 Boat Pulley
#31 Lawn Mower
#32 Moving Sign
#33 Motorized Fan
#34 Court Lights
#35 Solutions Moving faster
#36 Solutions Highest Building with elevator
Advanced
Children age 7 over
75 minutes per lesson
Subjects
Through project story, children learn by asking questions and solving problems.
With LEGO® Education WeDo 2.0 enables children to develop computational thinking skills.
Computational thinking is a fundamental set of skills all students need to learn if they want to be prepared for the future real-world challenges they will encounter.
#1 Moving Satellite
#2 Spy Robot
#3 Milo the Science Rover
#4 Milo's Motion Sensor
#5 Milo's Tilt Sensor
#6 Collaborating
#7 Pulling
#8 Speed
#9 Robust Structures
#10 Frog's Metamorphosis
#11 Plants and Pollinators
#12 Prevent Flooding
#13 Drop and Rescue
#14 Sort to Recycle
#15 Predator and Prey1
#16 Predator and Prey2
#17 Animal Expression1
#18 Animal Expression2
#19 Extreme Habitats1
#20 Extreme Habitats2
#21 Space Exploration1
#22 Space Exploration2
#23 Hazard Alarm1
#24 Hazard Alarm2
Video  https://education.lego.com/en-us/elementary/intro/c/computational-thinking