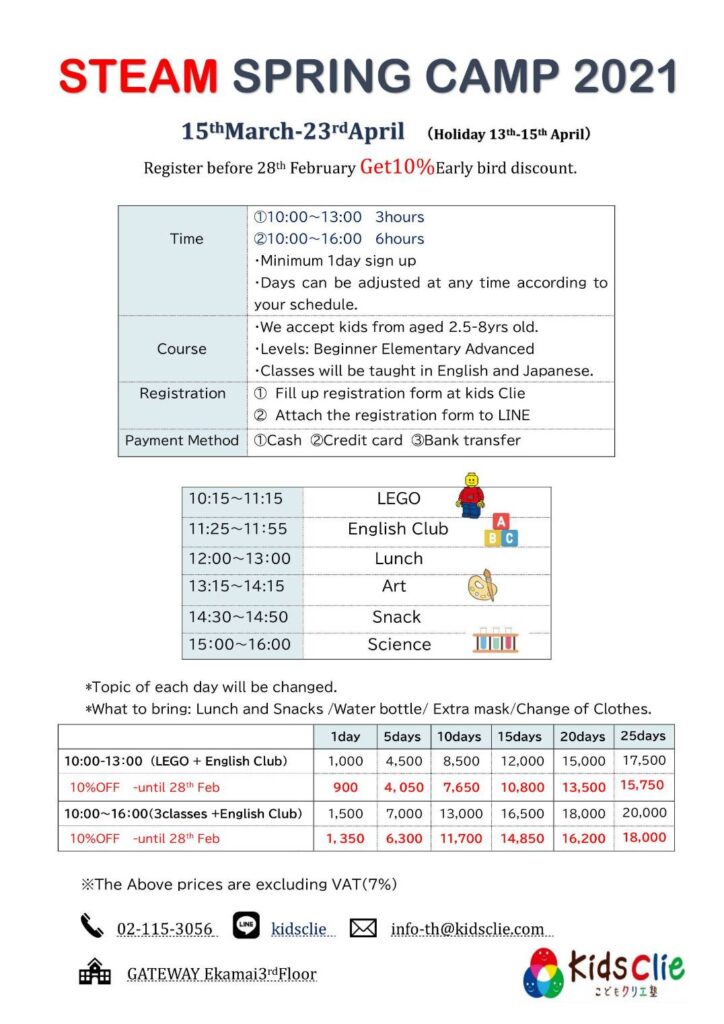 【STEAM Spring Camp 2021】
15thMarch-23thApril 2021.
Songkran Holiday 13-15th April
We limit 17kids per day.
Promotion! Apply now until 28th February, get 10% Early Bird Discount (1 Day camp is welcome)
Attending our STEAM Spring Camp in a week-long learning which provides LEGO, Science, Art of Hands On- STEAM learning program including English Club. Let your kids FUN-filled with activities, theory and practical exercises.
For further information

TEL:02-115-3056
E-MAIL:info-th@kidsclie.com