"Kids clie Early Step"on Sunday, Feb 13
Kidsclie is proud to present a fun event for preschoolers to take their early steps before going to school, which is "Kids clie Early Step". The event will be held on Sunday, Feb 13 from 10.30-11.15. The entry fee is only 400 baht.

Our activities will be as follows:
10.30-10.45 Free play
10.45-11.15 Greetings & English Club (animals)
11.15-11.30 Fine Motor Skills Activities (Animal Lacing Card)
11.30-11.45 Art (Peek-a-boo snails)

*Please reserve seats in advance via phone and Line.
* Only 1 parent can participate in.
*Please submit the ATK results before arrival.
Hope to see you all!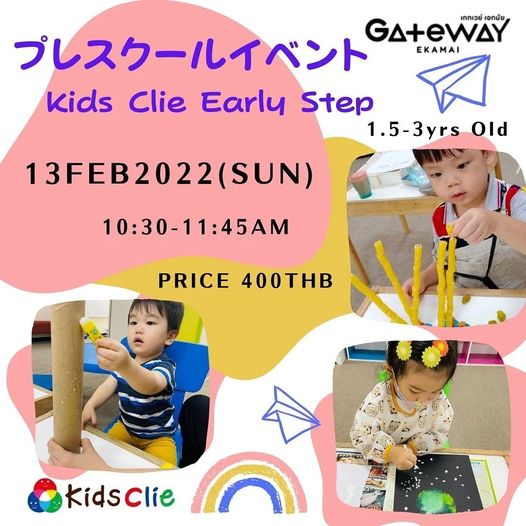 For further information

KidsClie Bangkok: Child Care & Preschool
KidsClie | Facebook
Kidsclie_BKK(@kidsclie_bkk) • Instagram
TEL:02-115-3056
E-MAIL:info-th@kidsclie.com