KidsClie will resume October 1st !!
Dear all parents/Guadians,
Regarding to the latest announcement from the government,
KidsClie will resume October 1st.
★Let's have fun with our STEAM together, Ages 1.5yrs-3yrs old
Pre-school starts October 4th,
we incorporate STEAM education within the programs based on the child development.
October &November PROMOTION
/Free registration fee
for more info please feel free to contact us
Measures against covid-19
・A reservation is required at least 1day in advance
・Check your child's temperature before coming to school *child who has the temperature higher than 37.5℃ will not be allowed to attend the school
・Be sure to wear a face mask, wash hands, and use hand sanitizer.
We are looking forward to seeing you all.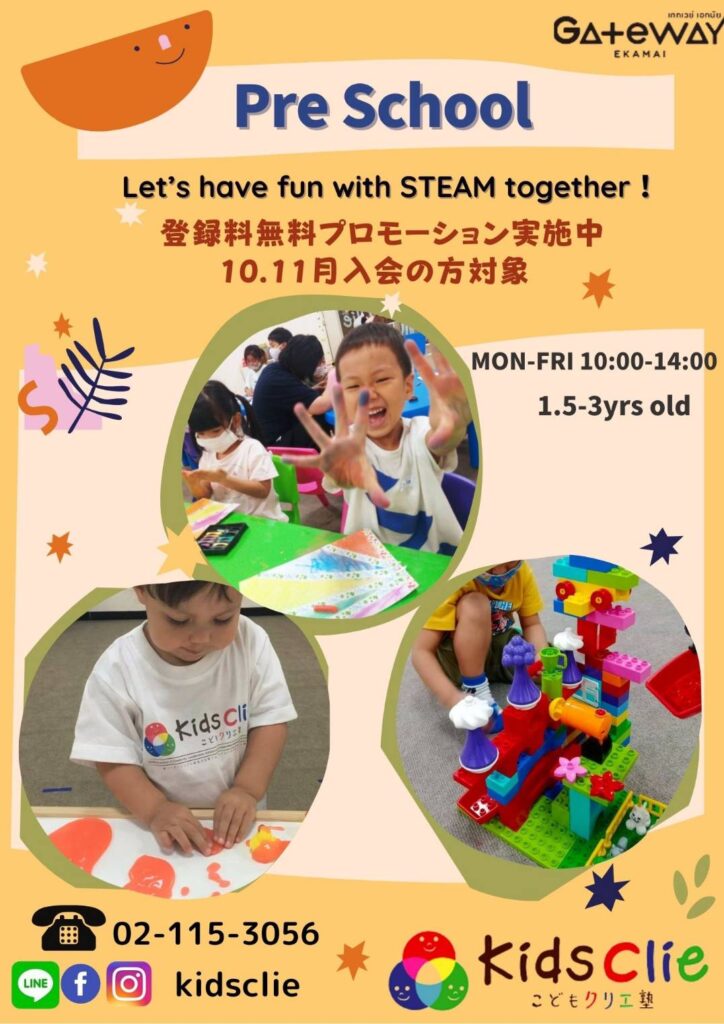 For further information

Kidsclie_BKK(@kidsclie_bkk) • Instagram
TEL:02-115-3056
E-MAIL:info-th@kidsclie.com