【Updated Themes】All Courses February 11th to May 5th
The themes for all of our courses (Scientific Experiments, Legos, Art) have been updated,
with the new themes starting on February 11th.
★Scientific Experiments
In the introductory course, we learn by conducting experiments and building things related to the fundamentals of scientific experiments suitable for third and fourth graders.
Children age 3-4, 5-6, and 7-8 can all take part in the same experiments, while the explanations are adjusted depending on their age.
The Doraemon air cannon, building circuits that release heat, learning about solids/liquids/gasses with marble candy, experiments about Edison inventing the light bulb, and more.
We have all kinds of experiments that children can lose themselves in!
★Lego
The introductory course features the new series for shops and vehicles.
We build vehicles and shops such as ice cream stores, post offices, and more.
In the intermediate course we also use the Renewable Energy Add-on Set, working with the theme of renewable energy.
In the programming course we start with the basics and do practical programming!
(We start by teaching the basics, so you will fit right in even if it is your first time.)
★Art
We learn about proper art techniques and design from the well known artist Hokusai Katsushika, whose art became incredibly popular in Europe, while also learning about contemporary art techniques such as bubble art and decalcomania.
As we explore these ideas, we learn about world famous artists such as Eric Carle, Niki de Saint Phalle, Paul Klee, and Yoshitomo Nara, and we closely examine world famous works of art.
You can start looking forward to these courses!!
We hope to see you all there!!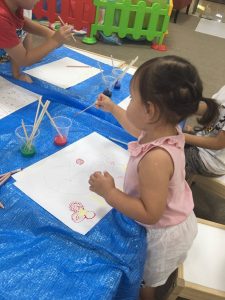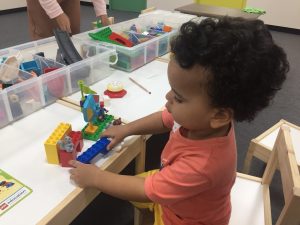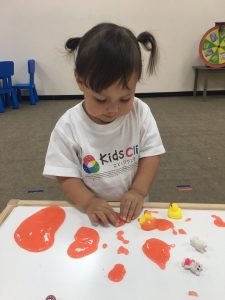 ❤️KidsClie
❤️Gateway Ekamai 3 floor
Call: 021153056, 0832691323
Facebook : @kidscliethailand
Line : kidsclie
Instagram : #kidsclie